Immersive Roulette is a kind of live roulette where 14HD cameras give the player a real roulette experience. Everything that happens is filmed and brought to the player so he or she could not miss a thing. The dropping of the ball is shown in slow motion to make the whole experience even more exciting.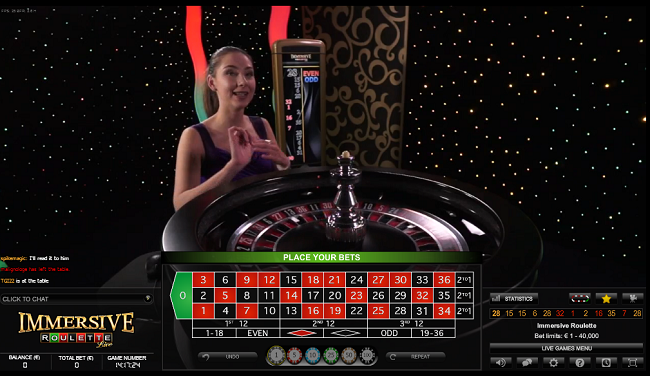 Playing immersive live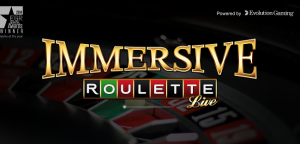 Playing online live roulette means that a player plays roulette along with a croupier, who is seated 2 or 3 meter behind the camera. This distance is logical because this is the distance that is used in normal casinos.
At Immersive Roulette, the dealer is dressed up more beautiful than in normal life and several camera views are used to give the player the best experience possible. The cameras which are used are top quality HD cameras and will give the player a real thrill during the play.
The game itself did not change with the Immersive Roulette game but the experience did. Whil te game is played a player will be shown close-ups of special or thrilling moments. This makes a huge differences when the same game is compared without all these kind of things. Plyers can even choose their own camera's and do the zooming themselves. The minimum wager amounts are fine for almost every player. The minimum bet is 1 Euro and the maximum bet people can make is 10000 Euro.
Mobile immersive roulette
The game immersive roulette can also be played on iPhone or iPad. The display of this games is as good as when playing the game on a PC or laptop and even people with an android laptop can play the game in the same way as the iPad and the iPhone.
Video and try out immersive