Evolution Live Roulette offers more, for example multiple game variants, the highest number of mainstreams, VIP and native speaking dealer software and dedicated tables for optimum control over the online brand. The site also offers Dual play roulette, which brings together land-based and online players at the same on-premise tables. Then there are innovations such as Immersive Roulette, Mini, Live Roulette and Direct Game Launch from any web link, email or text, to help players win further new customers and cross-sell to other segments such as sportsbook.
Evolution gaming casino
Players enjoy a world-class live gaming experience at the Evolution gaming casino. There's a choice of game views and rich features such as Chat, Game History, Statistics, Hot and Cold numbers, a personal Favourite Bets menu in which up to 15 bets can be saved, and mobile play that allows full-screen HD video. For operators the opportunities to drive incremental revenue and extend the gaming floor are massive. Scalability means thousands of concurrent players can enjoy the live games on multiple devices and players on mobile have access to all tables for any mobile-enabled game, not just one or two tables. Evolution Live Roulette can also be wrapped in an App for proven uplifts to KPIs, and integrated with land-based casino operations as an on-premise solution.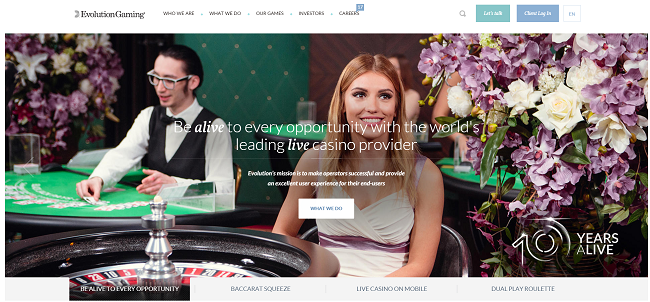 Immersive Roulette Evolution
A world-first from Evolution, Immersive Roulette is a uniquely different premium-quality game that draws players into the action. It's also ideal for drawing in new customers to your site and for cross-selling the unique thrill of Live Roulette to RNG and sportsbook players. Featuring Hollywood-style multiple cameras, this advanced Live Roulette variant gets players 'up close' to the action. As the live dealer spins the wheel, players can see and follow every movement of the ball all in 200 frames-per-second HD video and with a slow motion replay of the winning number-colour as the ball comes to rest.
Immersive Elite
Immersive Lite gives licensees the option to add the multi-camera Immersive experience to their Evolution dedicated Live Roulette tables. Licensees simply choose the number of cameras, the shot angles and, where licensees have multiple dedicated tables, brief cutaway shots of other tables heighten the Live Casino atmosphere. Immersive Lite omits the slow-motion replays of the full Immersive Roulette offering, but adds extra dynamism and appeal to your dedicated Live Roulette table.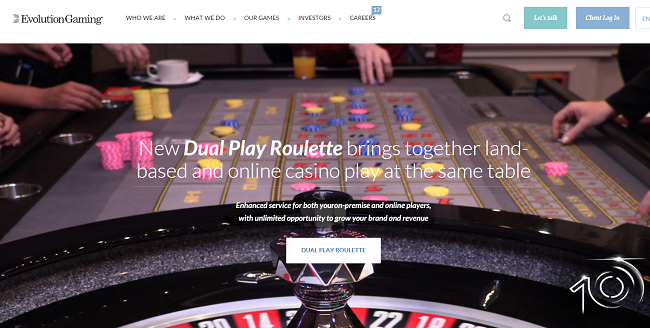 French Roulette
Another world-class variant of Roulette and another way to ensure that players can always play the games they love. As in European Roulette, the French Roulette wheel features the numbers 1 to 36 and a single zero. However, in French Roulette there's the La Partage rule: if a player makes an even-money bet and the ball lands on zero, he or she loses only half their bet. French Roulette also uses a slightly different table layout with some bet types named in French.