Every casino, whether it's land based or online, wants to earn as much money as possible. Some places definitely succeed and become profitable companies. Casinos don't have to cheat to earn money, because almost every casino game has a built-in profit. This is known as the house edge. Which games are most profitable for casinos?
More profit from online casinos every year
Casino billionaire Steve Wynn once said: ' If you want to make money in a casino, own one'. There is definitely a ring of truth in this quote. Especially big casinos in gambling paradises like Macau and Las Vegas have a million dollar profit every year. Holland Casino from the Netherlands is a profitable company as well. We're not only speaking about land-based casinos. Online casinos have become more popular in the last decade, which the amount of profit absolutely shows. A lot of gamblers love the fact that they can play from the comfort of their own home. Some casinos are even available on the mobile phone, so you can play wherever you are. Online casinos also often have a wide variety of games and a higher pay out rate than land based casinos.
Built-in-profit
Land based and online casinos basically work in the same way. Both have a built-in profit. It means that if someone places a bet multiple times, the casino will earn money. The casino wants to have as much profit as possible and thus encourages people to play for a long time. It does so by developing high quality games with a great design and gameplay. Popular games also have a high pay out percentage. How more popular a game is, how longer people play and how more profit for the (online) casino.
Table games, slots and revenue
You probably like to know which games are most profitable for a casino. A casino can't exist without these so-called 'money makers'. The answer is simple: slots. You can find these games in basically every online- and offline casino. What's more, 60 to 70 percent of the total revenue is made by slots!
Slots in Western and Asian casinos
In most casinos you can choose between live and an automatic slots. Slots are especially beneficial in Western casinos. Interestingly enough, table games are way more popular in Asian countries. Baccarat is a real hype among Asian players, for example. Macau has hundreds of table games and not a slots actually. Rich players aren't afraid to spend thousands of euros in private rooms over here. In these rooms you can feel the adrenaline in the air!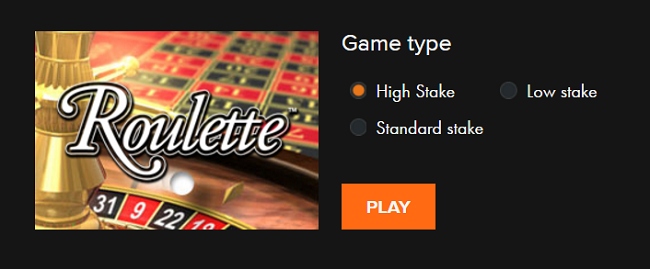 Table games
Table games end up on the second place when it comes to profits for a casino.  . It has been estimated 25 percent of the revenue comes from Roulette, Blackjack, Baccarat and similar games. The other 5 to 10 percent of the revenue is made by other games.
House edge of table games
Table games such as Roulette and Blackjack have been popular among players for decades. Some people think that slots are boring, whereas traditional games never lose their magic. The development of live games in online casinos has increased the popularity of table games even more. In the past you had Money Wheel in land-based casinos, nowadays you have the glittery Live Dream Catcher. Casinos do have to invest a lot of money to make the live casino games possible. The live connection, security and dealers must all be paid. On the other hand, thanks to their popularity live casinos are very profitable as well.
Use the following scheme of the average house edge of table games, from high to low:
| | |
| --- | --- |
| Name of the table game | House Edge |
| Live Dream Catcher | 3.42 – 9.43 % |
| Baccarat | 1.06 – 14.36 % |
| European Roulette | 2.7 % |
| Blackjack | 0,5 – 1% |
Always read the rules and use strategies of successful players
Although the house edge of table games is low, players can still influence their chances. Always make sure that you read the game rules thoroughly before you start playing. Imagine that you're sitting at the Blackjack table, for example. During this game you're allowed to make your own choices, which makes it possible to optimize your winning chances. Read the basic rules of Blackjack and some strategies of successful players and use them as much as possible.
Why are slots so profitable?
It can easily be explained why slots are so profitable, especially if you compare them to the low house edge of table games. First of all, slots have low pay out percentages, usually between 96 and 88 percent. It means that the casino has a house edge between 4 and 12 percent. So the casino earns money and doesn't have to pay a lot to winners. Second, slots are usually to understand. Every player, young and old, can enjoy them. Third, large bets aren't necessary to play slots. A small bet is usually enough, something that makes a slot also interesting for players with a low budget. The amazing graphics, sounds, themes and bonus features are a reason for the popularity of slots as well.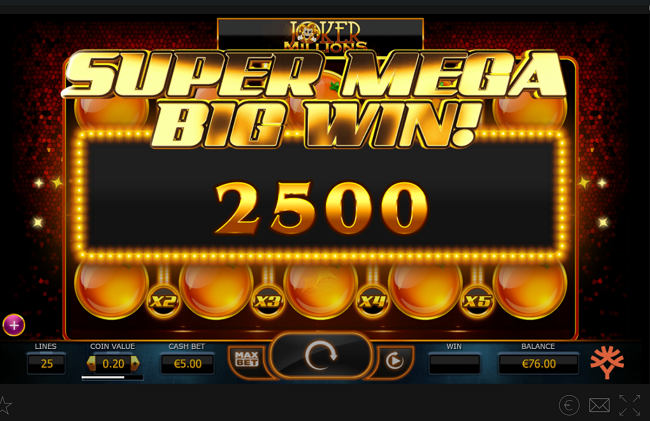 Huge amount of slots games
Every day new slots with all kinds of themes appear in online casinos. 20 to 30 new slots are no exception for some places. At the popular casino Slots Million you can choose between 2000 slots, incredible! They  can vary with the themes and bonuses endlessly. Software developers like Microgaming, Netent and Play'n GO need to be creative all the time. It's exciting to see what they've invented. Think about a music themed slot or a historic slot, for example. As a player you can emerge yourself in ancient Egypt one moment, and in Hollywood the next. People love the fact that they have so much to choose!
Ticket-in, ticket-out system
Now you know why slot games are usually the largest part of a land-based and online casino. A casino where 90 percent of the games are slots is no exception, since they're way more profitable than table games. Besides that, unlike Poker slots don't need a lot of space. Basically the only thing a casino needs to organize them is some electricity, especially since land based slots now work with a technology called a ticket-in, ticket-out system. It means that a slip of paper with a barcode is printed out to show the amount of money it represents.
Which casino game is the least profitable?
Of course there are also casino games with a small profit for casinos. You might not expect it, but Poker is one of them. Although it's a popular table game, a lot of space is needed to organize it. A lot of staff is needed as well, which makes Poker very expensive. Now that you know this, it might not be a big surprise that several casinos in Las Vegas have closed their poker rooms. Such a shame! Luckily, it's still possible to enjoy Poker in Holland Casino. It's a very stylish game and definitely contributes to the atmosphere of a casino. So the main reason to keep Poker has more to do with appearance than finances, because Poker will never bring in the millions.