A casino isn't complete without Roulette, whether it's land based or online. Almost every gambler loves this game with the famous wheel, little ball and compartments with numbers. Haven't you tried it once? Then it's definitely time to play Roulette! There is an American and European version of this game. What are the differences between them?
There is no place like Vegas
You can enjoy European and American Roulette all over the world. As you might guess, one of the most famous places is Las Vegas. There is no place in the world where you can make a better bet! In Las Vegas you can find the largest number of casinos in the world. These casinos are usually prominent places full of lights, colors and glitter and glamour. They usually offer American and European Roulette. Of course the American version is more usual and it can be hard to find a place with only European Roulette. The casinos who offer both Roulette versions are usually the very best. The Venetian Las Vegas, the Aria, MGM, Encore and Bellagio Casino are definitely recommended. At these magnificent places you have a lot of betting options. Besides gambling they offer other types of great entertainment as well. Think about amazing swimming pools, gigantic shopping centers and incredible rooms to stay. Or perhaps you like to relax after a night of gambling in a spa. It's all possible in Vegas! However, always remember this important rule: 'what happens in Vegas, stays in Vegas…'
What are the differences between European and American Roulette?
Traditional and modern gamblers both love Roulette, but they each have their own preferences. Some players like the European version, while others only want to gamble with American Roulette. The biggest difference between these games is the number of zero's. American Roulette uses double zero, while you only have a single zero at European Roulette. A player loses when the little ball lands on the zero. However, European and American Roulette both have their own way to reduce the losses when this happens. The European version uses the so called 'la partage rule' or the 'en prison rule'. As the name suggests, this is a French rule that makes losing a little less painful. La Partage means that as a player you only lose half of your stake when the ball ends up on the zero. This only applies when you've placed a 50/50 bet, like even number or odd. En Prison is a little bit different because it allows you to play another round when the little ball ends up at zero. You only get your stake back when you win this new round. The result is that the house edge is reduced. This is not the case at American Roulette though, because it doesn't follow the Le Partage or En Prison rule. No, in this game it's all about the Atlantic City rule if you lose. It means that you only lose half of your stake when the little ball ends up on the zero. Because of this rule the house edge of American Roulette is usually higher than the one of European Roulette.
Malta: the center of gambling
Thousands of Roulette fans visit Las Vegas every day, but this is not the only great place where you can enjoy this game. Malta is another well-known gambling paradise. The country hosts a lot of online casinos actually, because the headquarters of the Malta Gaming Authority can be found over here. The MGA gives a license to online casinos who offer a fair and safe gaming experience. A well-known name in the online casino world is Codeta Live Casino, which is part of the land-based Dragonara Casino. You can enjoy Live Roulette over here, which offers the perfect combination of online gambling and the excitement of a real casino. Of course Malta has some land based casinos as well, where you can enjoy different types of Roulette However, because of strict rules there aren't many of them. The good news is that because of the rules almost all land based casinos offer good quality. Dragonara, Oracle, Portomaso and Casino Malta are among the very best.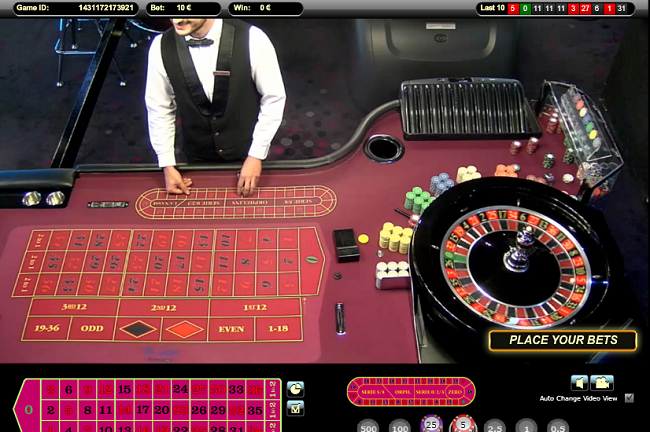 A serious competitor for Las Vegas: Macau
Although Las Vegas has absolute supremacy in the gambling world when it comes to popularity and name recognition, it has a serious competitor: Macau. In the past few years it has become an incredible popular destination for all kinds of gamblers. Especially those who love Roulette visit this autonomous territory of China. More and more fantastic casinos are established in Macau, including Wynn Casino, Casino Oceanus, the Venetian, Grand Lisboa and MGM Macau. Or choose for an excellent combination between gambling and relaxing and stay in the luxurious StarWorld Hotel & Galaxy Casino. Many casinos in Macau offer several versions of Roulette, including the European and American one. However, Roulette isn't the most popular casino game in Macau. In terms of popularity it's defeated by Sic Bo and Baccarat. This doesn't mean that playing Roulette in Macau isn't great fun, the opposite actually!
A casino atmosphere full of grandeur in London
Perhaps you think that Macau is a little bit too far away for taking a gamble. London is the better destination for European Roulette fans who don't want to travel for hours. The capital of the United Kingdom is the perfect place for a good gamble. You can find many great casinos over here, including Aspers Stratford Casino. What's more, it's one of the most popular casinos in the country! If you like a great casino atmosphere the Hippodrome London, which can be found in Leicester Square, is definitely recommended. For a gambling experience full of luxe and grandeur you should go to the Grosvenor G Casino, Les Ambassadeurs of the Ritz Club Casino. For these casinos you need to have a bigger budget though. They mostly focus on high roller premium players.
Play Roulette in New Zealand
If you don't mind to take the plane for a game of European or American Roulette, New Zealand is an unforgettable destination as well. You can find several land-based casinos located all over the country. They're located in Queenstown, Auckland and Hamilto. These casinos are usually branches of SkyCity Casino. This is why the one in Auckland is located in the Sky Tower, for example. Or try a different place called Dunedin Casino. At all places you can enjoy several table games, including Roulette. From New Zealand you could travel further to Australia, if you like that. One great Australian casino is The Crown Perth, that offers a wide variety of slots and table games.
In a South African casino you never get bored
Some destinations are definitely worth travelling for a few hours, and South Africa is one of them. It's actually one of the greatest gambling destinations in the world! The city of Johannesburg has several casinos that offer different types of Roulette. One of them is Sun City Casino, near the city. You can also enjoy slot machines and several table games like Baccarat, Blackjack and Poker over here. Carousel Casino is another place that is definitely recommended. It offers more than five hundreds slots, so you will never get bored over here! Other well-known casinos in South Africa are the Boardwalk Casino, Graceland Casino, Goldfields Casino, Emerald, Montecasino and the Grand West Casino.
Other casinos that should be on your bucket list
Of course when you're speaking about casinos, you cannot forget Casino de Monte Carlo in Monaco. It should definitely be on your bucket list! There are many other great places in the world for a game of Roulette as well. Visit Casino de Montreal in Canada for example, or Marina Bay Sands Resort in Singapore. The latter is a place full of luxury that offers a world-class casino. Perhaps you leave it as a millionaire! It's a fact that wherever you are on the planet, you don't have to search for a long time to find a great land-based casino. The casino that were mentioned above offer a great experience with Roulette, whether you're an amateur of professional. We wish you a lot of fun!